Rue centrale 7a / Zentrallstr. 7a
Pont du moulin 2 / Mühlebrücke 2
PIERCING
+ 41 79 445 91 10
Lu/Mo/Mon, Me/Mi/Wed, Je/Do/Thu, Ve/Fr/Fri
Mardi - Diesnstag - Tuesday
WELCOME to CAMDEN TOWN'S Piercing & Tattoo Shop
C
amden Town is the Seeland's collest PIERCING shop with over 10'000 jewels in stock, and a TATTOO area with a held by
talented well-know
GUESTS artists from around the world.
Located in the city center of Bienne (Biel) since 1997.
Camden Town is also and especially a TATTOO area ready to welcome artists who will leave a permanet souvenir in you skin. Camden Town is also a selection of ROCK & POP CULTURE goodies as well as our HARD ROCK MUSEUM, a permanent exhibition of rare instruments and objects that have belonged to the biggest names in ROCK.
Camden Town is the place to be for Body Art, POP culture and ROCK legends.
PIERCING
Professional Since 1997


Camden Town c'est toujours le magasin de piercing du Seeland avec plus de 10'000 bijoux en stock sur une superficie de 180m2 au centre de Bienne.
TATTOO
Depuis 2018, plusieurs grands noms sont invités pour réalisés leurs arts.
Une révolution se prépare !!! Camden Town élargi sa palette et ouvre un espace Tatouage pour recevoir des guests de renom prêt à graver des manières indélébile votre passage dans notre shop. Que ce soit pour un flash, une œuvre perso ou juste pour le plaisir de laisser nos guests exprimer leur art sur votre corps, Camden Town devient un incontournable du Body Art !
ROCK
Camden Town c'est aussi notre assortiment de goodies pop culture-rock et notre Hard Rock Museum, une exposition permanente d'instruments et d'objets rares ayant appartenus aux plus grands noms du rock.
VIP
on tour (May, the 15th - 2010)
"
Take a picture.
Show your customers that you pierced a cat.
"
18
years of the shop (October, the 1tst - 2015)
"Thanks for a great event. Amazing KISS little museum on a Piercing Store. Fantastic !!!
Camden Town Family : THE BEST !
"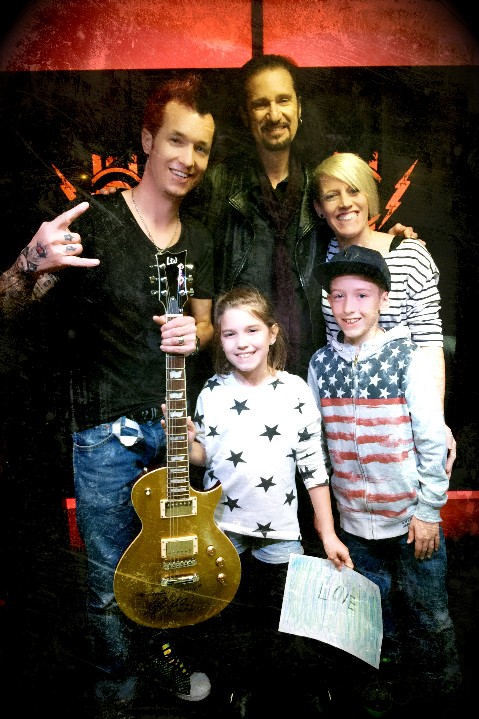 20
years of the shop (May, the 13th - 2017)
"My first in-store appearance ever and it was a blast !! Thanks to David and Jenny at Camden Town and all the great people who showed up. I felt very welcomed and loved to meet you all and hang out with you <3 Whatta night !! Can't wait the next time !! Piercing, Tattoo or one more event !
"